September 14, 2021
In it's 2nd year, Outspoken Pride 2021, hosted byOutspoken Media, in partnership with its parent organization Log Cabin Republicans, more than tripled its attendance from 2020, bringing over 200 gay, trans and allied conservatives from around the country to Nashville, Tennessee for a three-day conference in support of individual liberty, limited government, freedom of speech, gun rights, and a strong opposition to cancel culture and tyranny in all its forms
Continued below –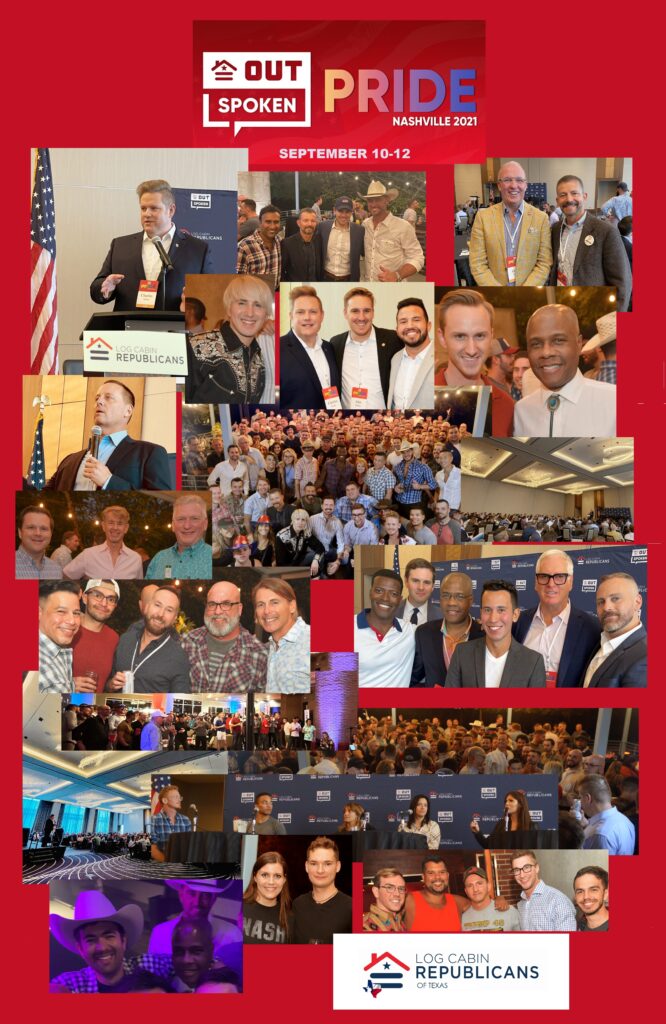 The event featured a wide array of national outspoken conservative leaders from office holders to old and new media stars.
National Political Leaders
Richard Grenell, former Ambassador to Germany and former Acting Director of National Intelligence; Republican National Committee co-chair Tommy Hicks, Jr. ; former U.S. Congressman Aaron Schock; current gay office holders, Tennessee State Rep. Eddie Mannis; West Virginia House of Delegates member Joshua Higginbotham; New Hampshire State Rep. Joe Alexander; Jacksonville City Council member Rory Diamond; and New York congressional candidate George Santos;
Traditional Media Stars
Outspoken editor-in-chief, Fox News regular, and contributing editor at The Spectator Chadwick Moore; Town Hall political editor and Fox News contributor and host of The Guy Benson Show, Guy Benso; author and contributor to the The Federalist Eddie Scarry; founder and editor of the Gateway Pundit Jim Hoft; Turning Point USA contributor Rob Smith; National Review writer Deroy Murdock; and LCR Executive Managing Director Charles Moran delivering the opening remarks;
Social Media Stars
David Leatherwood (a.k.a. Brokeback Patriot), creative producer for Outspoken Media, Christian Walker; Jamiee Michell (a.k.a. The Gay Who Strayed); YouTube mega celebrities Blaire White and Ariella Scarcell; and reality TV star JC Mounduix.
Members of LCR chapters in Texas were well-represented in Nashville, including Bo Richardson, Dallas chapter treasurer, Ranil Ninala and Lihan Oliver also from the Dallas chapter, and Marco Antonio Roberts from Houston and state chairman for Log Cabin Republicans of Texas.

⁠